FESTIVALS
MANSI celebrates National, Social and Religious festivals.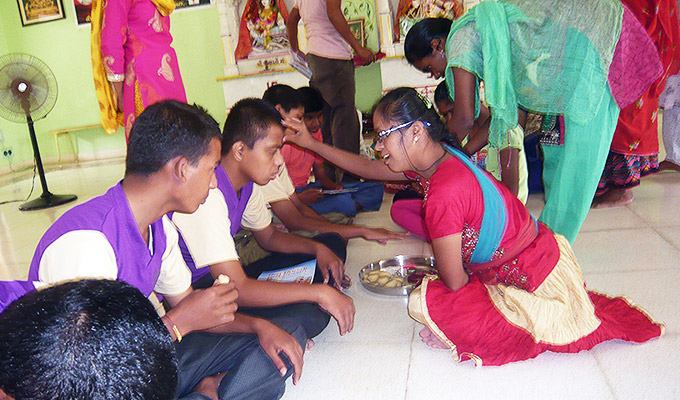 RAKSHA BANDHAN:
On this festive day, the girls went to MANAS MANDIR [hostel school of M.R. boys] to tie self made rakhis to the boys. The boys in return gave useful gifts to their sisters. This was followed by more celebrations and a picnic.
15TH AUGUST:
On Independence day, MANSI girls began their day by decorating the tricolour flag with flowers which was later hoisted. Further on, we continued the celebrations by organising fun sports for the girls.
NAVRATRI:
Every year, team MANSI celebrates Navratri with Aarti, Prasad and Garba playing. This year, the girls were invited to perform a dance at "Aapni Navratri" celebration on Mandvi beach. It was much appreciated by the audience of around thousand people gathered there for the celebrations.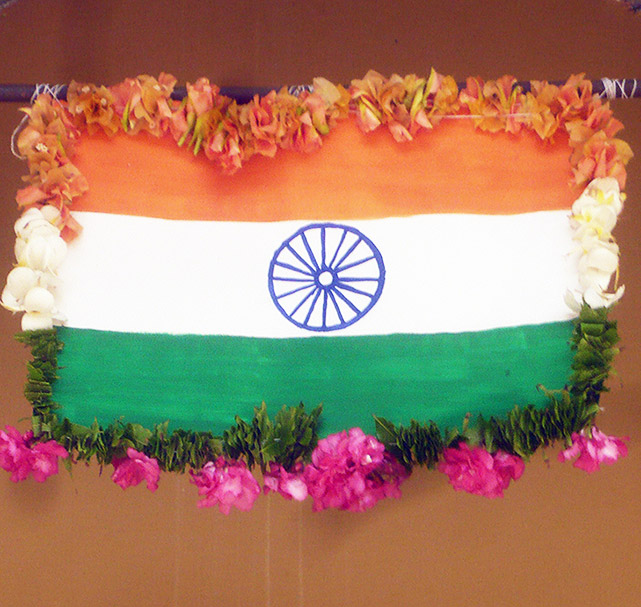 Cultural programme in MUMBAI by MANSI girls and MANAS boys
Our girls travelled by train for the first time in their lives.
They got a chance to visit TARAPORWALA aquarium as well as ride not only on a ferry boat from gateway of India but also on a mini bus and mini train as well.
They further enjoyed their play time on a trampoline at R-Mall, Ghatkopar.
In short, they had a lot of fun in Mumbai with the trustees of MANSI.
Moreover, 11 girls and 8 boys performed 7 different dance items at Mysoor Association Hall, Matunga.
Finally, Bhavna [13 year old] and Karan [12 year old] sung solo and duet songs.